Doubletee Products, LLC is a small manufacturing business dedicated to providing quality products to aircraft manufacturers, builders, restorers and owners.  Most of these products have been created when a need is identified and the right product simply isn't available.  It is a private company, founded by an Aeronautical Engineer, pilot, and owner of several rare and antique aircraft.
The "Eyeball" spherical metal grommet firewall fitting was developed to solve a problem we encountered while restoring a 1953 Mooney Mite. The firewall between the engine compartment and the cockpit is a critical component of the structure as fire safety is always a major concern. On the Mite, there was one large hole in the middle of the firewall in which most of the wires, lines and engine controls passed through. The hole was then sealed with a mixture of zinc putty and asbestos.
This was not acceptable due to the restrictions on asbestos and the fact the it made for routing these components very difficult without putting sharp bends in them (not to mention the very ugly appearance it made). Many people use rubber grommets to protect the components passing through the firewall. While they may provide protection from abrasion, rubber grommets do NOT meet the requirement for fire safety outlined in FAR 23-1191 and should NOT be used on a firewall.
Thus the creation of the "Eyeball" firewall fitting came to be. The two piece metal ball becomes the grommet that allows the builder or manufacturer to pass anything through the firewall and then reseals the hole which protects the cockpit from fumes and fire. The ball also swivels up to 50 degrees allowing the lines or controls to pass through the firewall in a much larger radius reducing undo stress on them. Once the unit is installed, it clamps down onto the pass through and holds it securely while also sealing the hole.
The original "Eyeball" designs had an aluminum ball which is acceptable in the homebuilt industry and now steel "Eyeballs" have been developed to satisfy the requirements for certified aircraft.
Satisfaction Guarantee
Our products are second to none and we stand behind our fittings.
A One-Stop Shop
For all your firewall fittings!
Free Consultation
We are always happy to help you decide on the best fittings for your project. Please don't hesitate to reach out to us!
Doug started taking flying lessons at the age of 17. He entered flight school at the University of Illinois to pursue his goal of becoming an airline pilot. While getting his flight ratings he also got his A&P mechanic's license. While in flight school, Doug was introduced to the world of aircraft restoration which is where he has found his true passion.
Doug has been working in aircraft restoration for over 30 years, many of which have won awards at Oshkosh as well as a Beechcraft AT-10 which is on display at the National Museum of the Air Force. Two restorations that Doug has led have won Grand Champion, a 1936 Ryan ST and 1929 Travel Air 6000.
Doug is now the manager of restoration for the Mid America Flight Museum as well as the owner of Doubletee Products, LLC supplying firewall fittings to manufacturers and builders around the world.
Keagan Smith is our Director of Shipping and responsible for making sure that you receive your Firewall Fittings in a timely manner! Thank you for your business!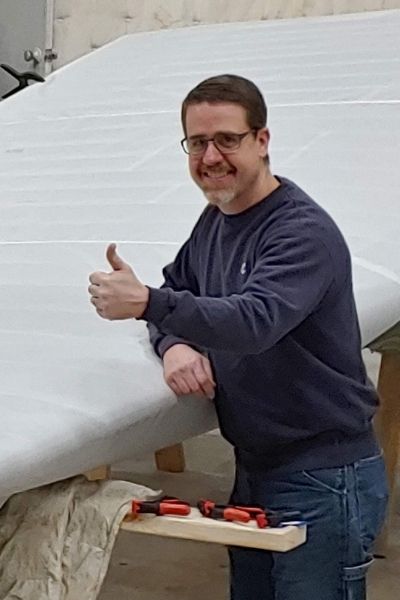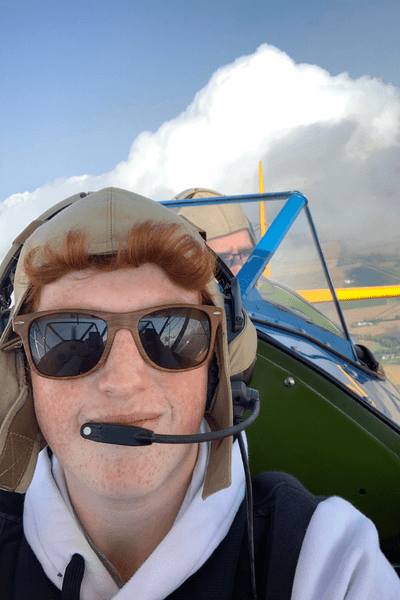 Check out our list of spherical metal grommet firewall fittings below. We now offer FREE SHIPPING to the continental United States. We can also CUSTOMIZE our firewall fittings for hole size as well as number of holes (1 or 2).